osCommerce is one of the leading Open Source online shopping cart engine that is available under the GNU General Public License. It provides full online shopping cart functionality that allows store owners to setup, run, and maintain their online stores with minimum effort and with no license fees or limitations.

The goal of the osCommerce project is to continually evolve by attracting a community that supports the ongoing development of the project at its core level. The program is structured in such a way that developers can make code contributions and provide additional functionality to the already existing rich feature set.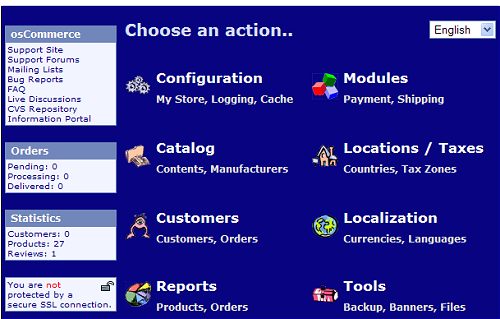 The services provided on the network of osCommerce support sites are continually improved to match the growing community the project has attracted in its many years of operation. Today, this community consists of over 62,000 store owners, developers, designers, and enthusiasts, and over 2,700 community made contributions that help make the project succeed.